Book Your Hunt
Are you ready to plan your next hunt? We fill up fast, so book your trip today to make sure we have a spot for you and or your group!
The Largest
Typicals
Samson's Mountain is home to the largest typicals in the world. Our hunts are exciting for hunters of all ages and skill levels.
Shop & Taxidermy
Wondering how to get your prize back home? No worries. We have on site taxidermy services as well as a shop for shirts, videos & more!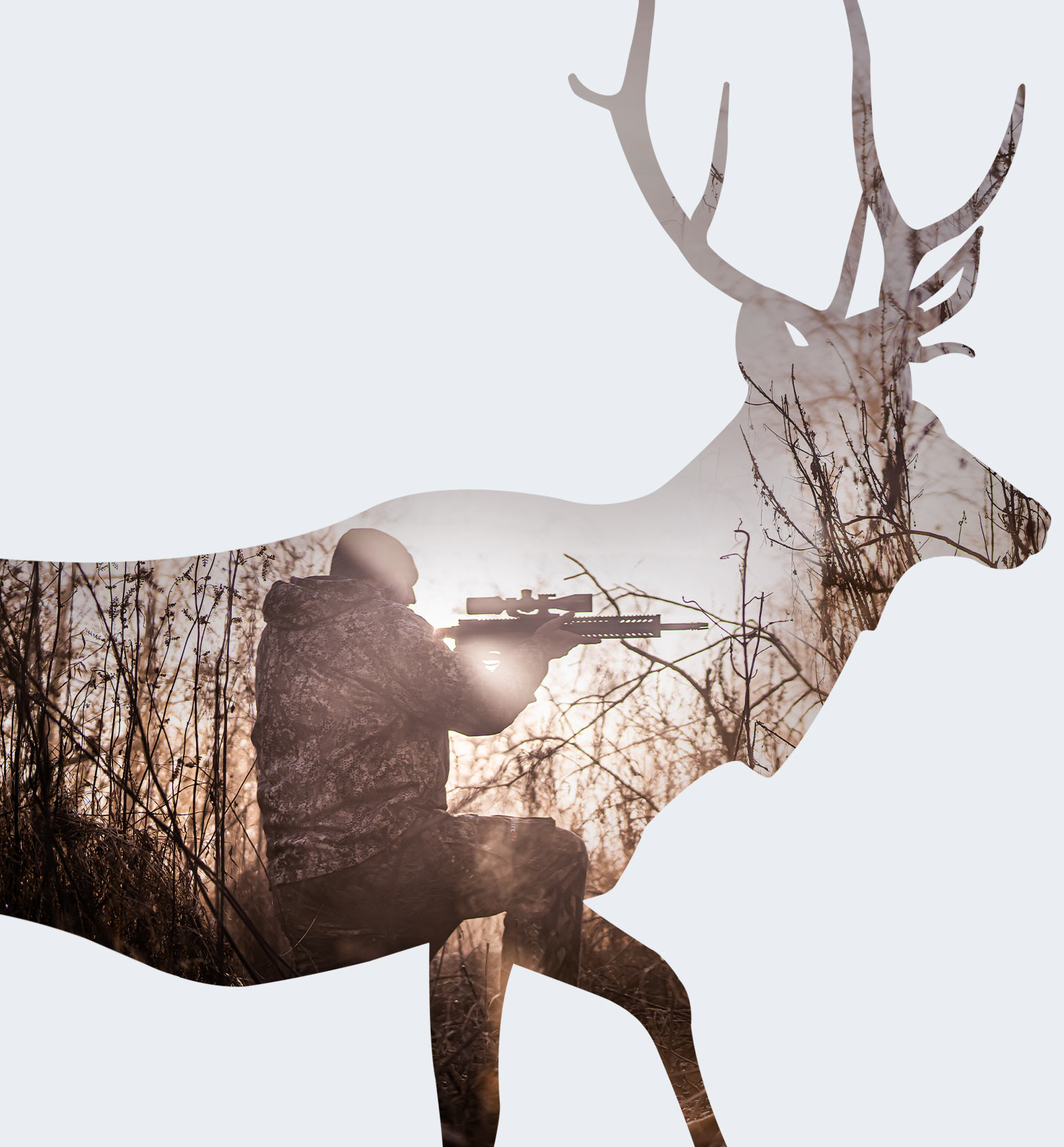 Open Season,
Every Season
Samson's Mountain is an exciting place for hunters of all ages and skill levels. While many local sportsmen frequently visit our grounds, we are just as equally visited by hunters from all over the country. We understand that many of these hunters have very demanding schedules and planning seasonal hunts where they live can be difficult, if not impossible. That's why Samson's Mountain is an enjoyable experience. We work with our customers to provide a satisfying hunt around their busy schedules by helping to provide travel arrangements and all accommodations from lodging to meals. 2 local airports will help facilitate easy accessibility to our hunting grounds. Jerry says to just "Bring your weapon of choice, and let us take care of the rest!"
Samson's Highlights
Nestled deep in the heart of Southern Illinois deer country, Samson's Mountain is an exciting place to plan your next hunt.  Nearly 800 acres await you and our your group with full accommodations on site.
Bring your own weapon of choice – Yes, you can bring that.

Choose from Whitetail Deer, Elk and specialty hunts upon request.
Lodging options lakeside, treehouse or main lodge.
Up to 350+ Inches Whitetail Deer hunts and 550+ Elk hunts.
Provided guide for you and your party.
All meals & beverages – Feel free to grill if you'd like.
BYOB.
Single day or multi day hunts available.
Ground, wooded, sniper stand, tripod or valley positions.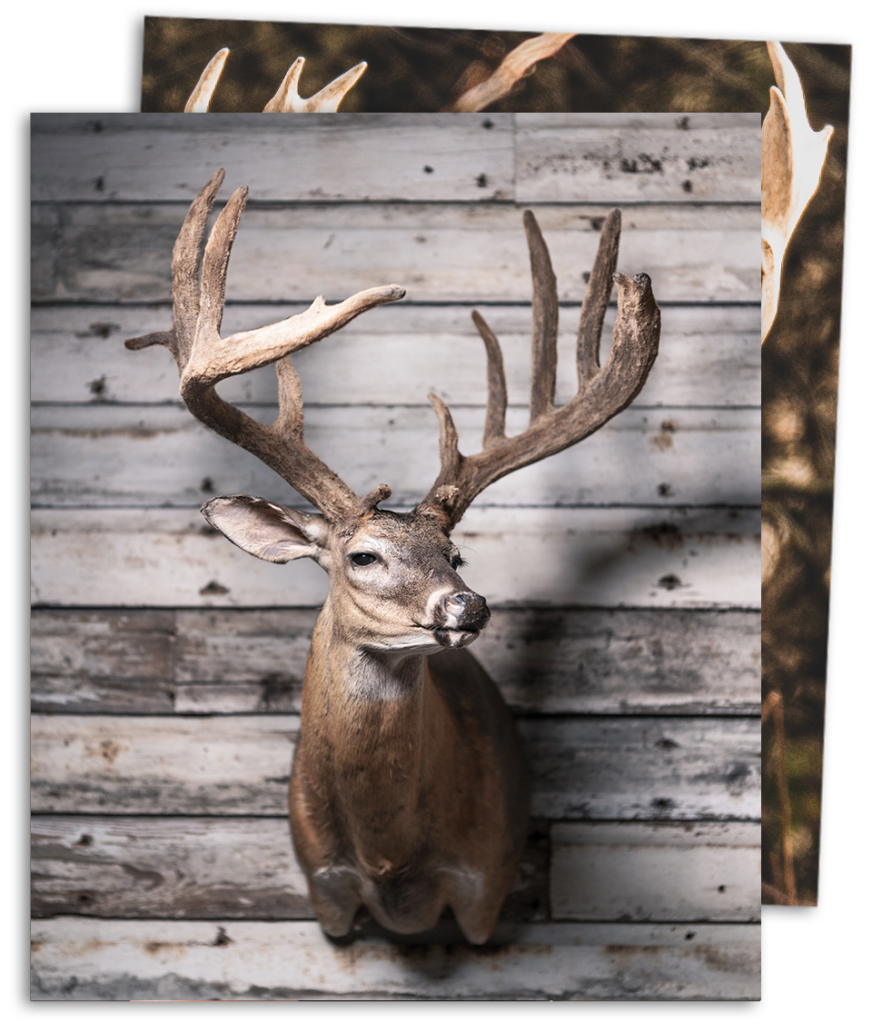 Shop Merchandise & Taxidermy
Bring the Samson's Mountain experience to your home. Visit our merchandise & taxidermy shop for gifts, keepsakes and for award winning taxidermy services.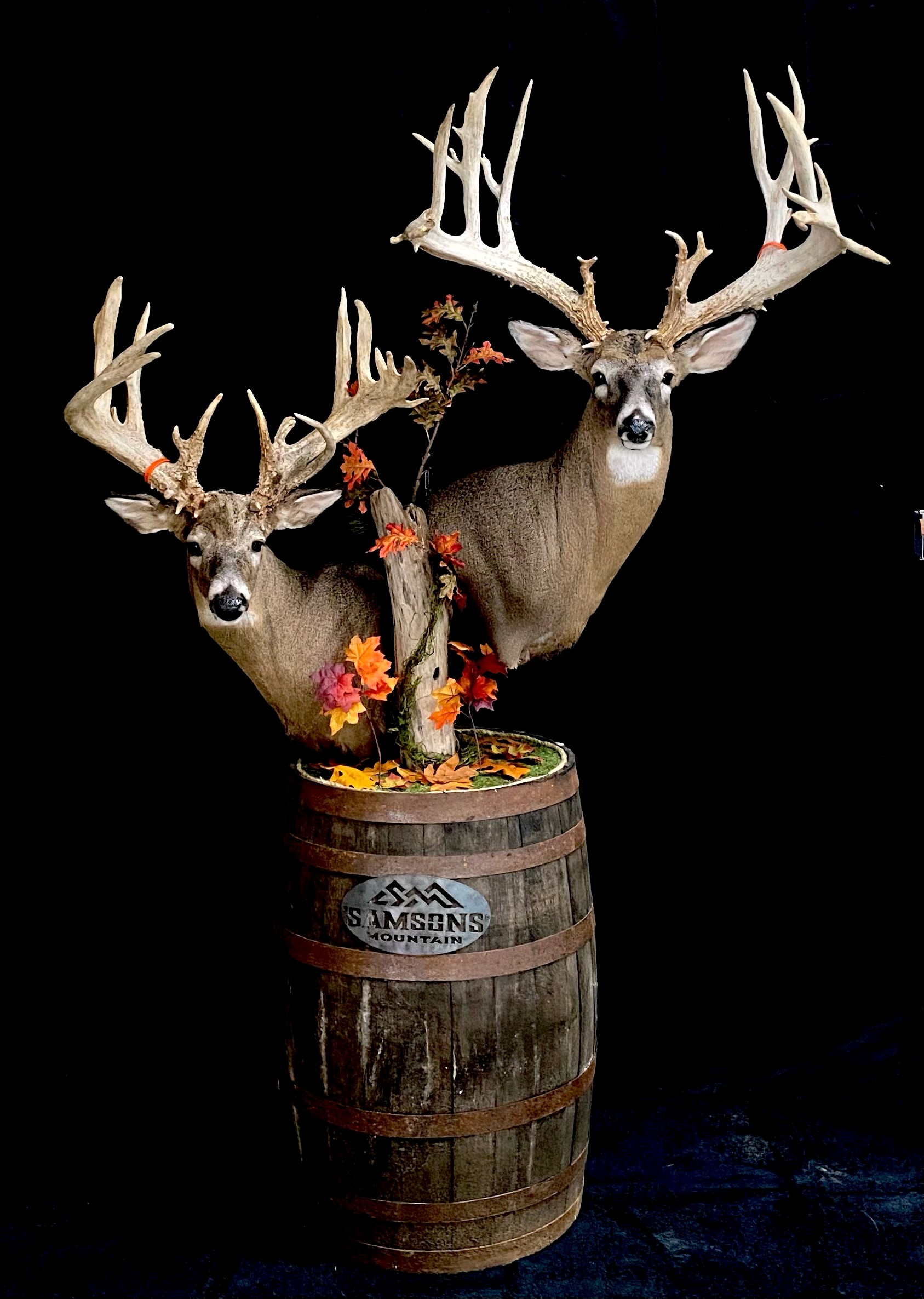 Customer Reviews
We always love hearing from our customers. Here are a few of our reviews!
"Just got back from a hunt and the place is Awesome! We hunted 3 days and saw many animals that were well past anything I could have imagined. The guides were terrific and all worked hard to make sure you had a great time. The food and lodging were great, actually I could not think of anything negative to say other than it will be a long wait until next year when I can go back. If you have ever thought about going then take it from this ol country boy…get there as quick as you can you will enjoy the hunt of a lifetime with a great group of guys."
"This was by far the best place my family and I have ever been to. Everyone was so nice and helpful. The guides worked so hard so I could get my elk and for that I'm so thankful. The kids got their rams and my husband got his dream deer. We are definitely planning another trip. Thank y'all again for a great time!!"
"Just got back from a hunt, had a great time! Jerry has a beautiful place filled with massive animals and staffed by some great people, the lodging was great, food was good and the hunt was one to remember. Booked a hunt for next year can't wait to do it again!"