Taxidermy Shop
Our team provides some of the most realistic, life-like mounts out there. Captivating taxidermy has been a priority for the Mountain ever since Jerry began his first mount when he was only 19 years old. Since our shop is in-house, we are easily able to handle all the logistics of getting your animal from field to home. Make all your buddies jealous by bringing home the ultimate trophy!
Express Option:
It's your mount and you need it now! Talk to us about our express taxidermy services so you can have mount-in-hand by the end of your experience here at Samsons Mountain.
To get quotes and mounting options call (618)-771-3992. If you can dream it, we can create it!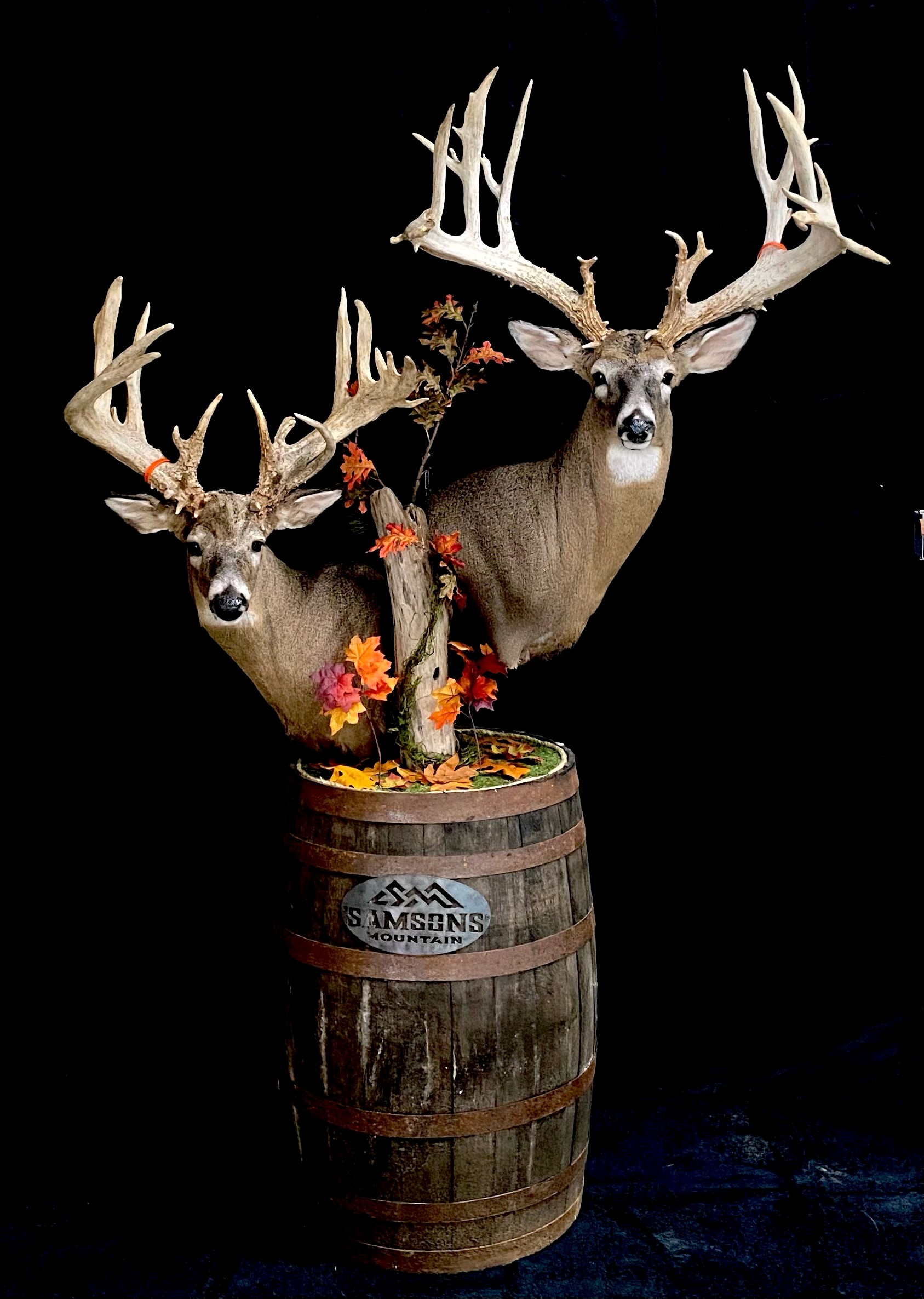 Mounting Options