About Samson's
Mountain
THE MAN (AND DEER) THAT STARTED IT ALL:
The idea of Samson's Mountain started many years ago with its founder, Jerry Stafford, as a child.  Fond of the outdoors, Jerry got into trapping at the ripe age of 7, skinning muskrats and raccoons in his family's fur shed.  Years later, Jerry began hunting deer and took a keen interest in taxidermy.  Wanting to figure out how to create a more natural and realistic mount, he bought his first captive deer, at the age of 21, to study the animals anatomy and posture.  After applying the knowledge gained from studying the whitetail, Jerry took first place in a local taxidermy competition.  Stafford was hooked.  A year later, Stafford took the record for having the largest deer in captivity at 180 inches.  Due to his size and musculature, this deer was given the name "Samson".  By the time this monster whitetail was five years old, he was the single largest deer in the United States, scoring a whopping 251 inches and later went on to become the biggest deer in the entire world.  Although Samson is no longer with us, his name has forever been immortalized here at Samsons Mountain.
THE MOUNTAIN:
After studying at Texas A&M, Jerry fenced his first property and began guiding high fence hunts.  In 2013, he regained the crown of owning the largest deer in the United States with a deer he called "King of The Mountain".  At 4 years old, King of the Mountain scored 251 inches and a year later reached an amazing 523 inches!  Samsons Mountain has since become synonymous with some of the best high fence deer hunting in the country.
Today, we continue to build on the legacy of Samson and King of the Mountain by offering exceptional whitetail, elk, and more.  With expanded acreage and lodging options, a dedicated guide team and award winning in-house taxidermy staff, we are proud to offer world-class hunting here at Samsons Mountain.
As Jerry likes to say, "Just come with your weapon, we'll take care of the rest."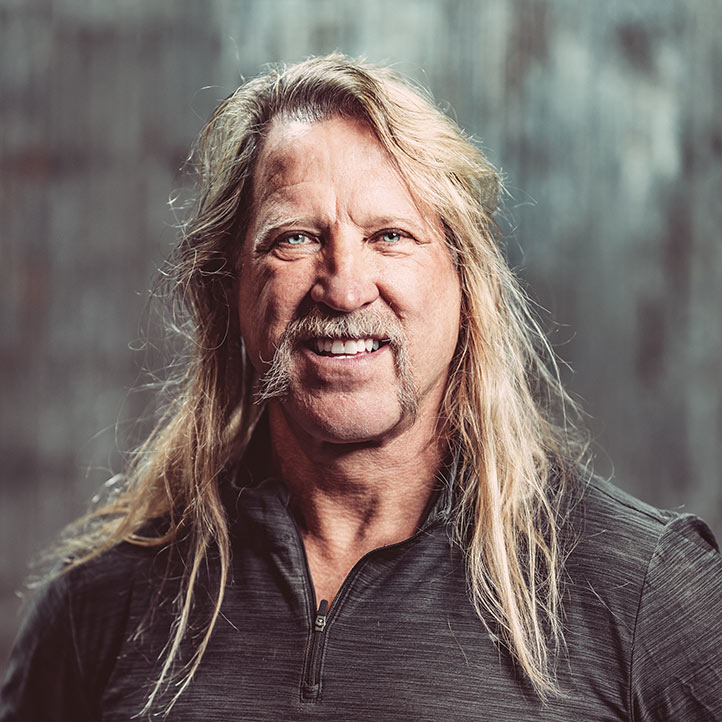 Samson's Mountain Highlights
Lodging
Check out a variety of lodging options available at the Mountain including the iconic rustic lodge, the stellar views of the lakeside cabin, and more!
Event Venue
Our 800-acre ranch is an ideal spot for your wedding or event. With an event center, on-site lodging, beautiful lake, and all sorts of wild and exotic critters running around, there is always a perfect opportunity for stellar photos. Enjoy the wildlife and a beautiful sunset one of the most important days of your life.
Experienced Guides
Our guides are intimately familiar with every inch of the Mountain, looking to assist ambitious hunters in tracking their trophy white tail or elk. Our team guides 100's of hunts each year and takes pride in helping you achieve the hunt of a lifetime!
Taxidermy
A photo is worth a thousand words, which means a life-like mount is worth a million! Make your buddies jealous with our on-site taxidermy, offering award-winning service, using data gathered from the many animals at the Mountain, to create the most realistic taxidermy out there.
Hunting Facilities
Our 800-acre ranch is equipped with multiple hunting options including sniper stands, ground level blinds, big valleys and large wooded areas. The Mountain is strategically designed to allow you hunt the way you want to hunt.
Community
Southern Illinois makes up the heart of the Shawnee National Forest. Our small part of the Midwest offers great spots for hiking, rock climbing, fishing and repelling. Vienna, the county seat of Johnson County, is a small rural town of just under 1500 people and is about 30 minutes from a Walmart in any cardinal direction, which makes it a perfect place to escape busy schedules while still allowing you to keep connected.